21 December, 2013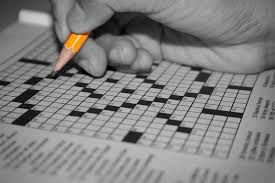 Today's the day. December 21, 2013 – the centenary of the black-and-white menace that Arthur Wynne conjured for the New York World. (Part of me is relieved, as the havoc and hoop-la running up to C-Day has been feverish.) Though you don't get to celebrate centurions to often.
While most of you will be away with seasonal pleasures, I felt the date too momentous to ignore. And celebrate with Folly-Cool's recent idea, seeing what movies can be manipulated into crossword-cinema classics. Here's a starting list. Should you be dropping by, between retail therapy and bonbons, feel free to add to the cruciverbal festival.
The Power of One-Down
Monkey Grid
Paul
DA Vinci Code
Rebus Stop
Homophone Booth
What else is on the bill? Happy 100th hipster.