31 October, 2014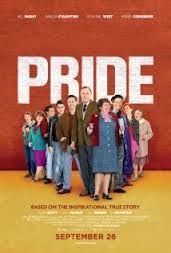 Think back over the umpteen movies that have hit the screens, from the classics to the fluff, and you must be able to find one candidate that could serve as a sequel to another. the idea struck me when Pride was released, which could be a sequel to 3 Lions (or Born Free), or maybe the prequel of Legends of the Fall.
Simple game - a handy Friday folly to block out the Halloweeners. Here's my first reverie, including a few trilogies to kickstart the exercise:
Duck Soup > Heat > The Dish
Speed > One Fine Day > The Trial
Up > Vertigo
The Village > The Town
Kramer vs Kramer > The Kids Are All Right
Fight Club > There Will Be Blood
Hope today's DA has been a tricky treat, and all the ghosts who visit your doorstep tonight are of the linen kind.