3 January, 2013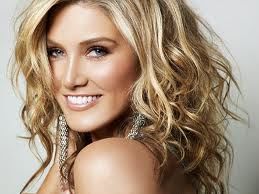 Results are in – a dozen Dabblers making their determination over the silly season. (Though next year, I will launch the COTY Cup in early December to catch more votes.) The anointed clue, earning 40% of the vote, or five clear ticks out of twelve, is Cow Gag #1, alias:
Something that steers will lack – right! = UDDER [Times 9389]
A sublime clue, and worthy winner. Even more impressive to consider how often a word like udder has bobbed up in crossies, yet here's a fresh and sparkalicious clue. Inspiration for all setters.
That's the highbrow, with a low. Now for the lowbrow to seek a cheap high. The moment I turned Delta Goodrem into Delta Goodram I knew there was a frolic to play. What other famous femmes can be converted into lewd Bond girls? Holly Throbby? Benazir Hottub?
Dodging the explicit, please, we can still have some fun here. All the more when you consider the genuine 007 harem includes Corinne Dufour, Xenia Onatopp, Plenty O'Toole and Holly Goodhead. Seriously. No wonder Skyfall went for the comparatively classy.
"