15 September, 2012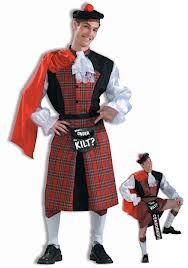 Ye gods, what a Storm. Operation Myops attracted over 100 entries, where we tried to eclipse the Scottish savant, John McKie, dreaming up clues for five words plucked from the same setter's Telegraph puzzle.
The good news? We have five stellar clues, from five different creators – perfect. (And please forgive me if I skip the usual point-by-point analysis this week – the audit was titanic.)
The bad news? I may have mis-plucked. Crafty as Myops can be, I don't think his five clues in question are anything astounding, despite the class of his many other compositions. The Scot's LEAGUE, say, was clued: Bond gives French the shivers. While DISEMBOWEL: See Wimbledon isn't exciting without tennis draw. Both brilliant executions, compared to the second clues supplied here. Or you be the judge – did we monster Myops?
DASH
Skye (20 points/7 votes) beat Bond Jamesh Bond (9/4) for this bijou jewel: Teardrop
Myops: Striking instrument panel
BARREL
Haggis (19/7) trumped Bond again (12/4) for: Career in the pipeline?
Myops: Container left under handrail
TALISMAN
Jock Strapp (14/5) jumped Tartan (10/4) with one of my faves: I left Roman over S&M fetish
Myops: Amulet alma isn't surrendering
MIRACULOUS
McDuff (aka DA on 20/7) pwned Jock (5/2) with: Our musical Rent is amazing
Myops: American upholds unexpectedly our claim of supernatural achievement
CONFIDENTIALLY
Hamish McTavish (17/6) edged out Tartan (11/4) with: Secretly, I insure friend
Myops: Sure partner's one ahead between you and me
Well done wee cluesmiths – a splendid blitz, with so many fine clues the voting was a Rob-Roy migraine. Thanks as well to CL for his thoughtful recap, plus Caber, Culloden, Skara, Highlander, Ferguson, Hoots and the Brute for making such a memorable fling. Even if Myops may have been 'kilt' today, I say, I do love this game – seeing how we square against five pro-clues. (Maybe there's another way to swing it?) Anyhow, this week, I make it a 5-0 kerwalloping. You?
"