19 July, 2014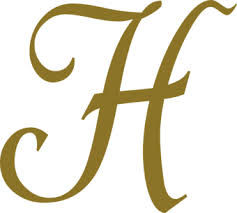 Over a dozen Hopefuls plunged into last week's H-challenge, making the job of judging a helluva headache. As a general rule, when it comes to clue contests, I'm in search of three things:
zero wastage (where no surplus words clutter your clue);
sleek surface stories;
zest of originality – a fresh take.
In that regard, the Storm was well served by Hip-Hop with his/her Wiggle double:
WRITHE: Wiggle withholds right to end performance
WRITE: Wiggle initially sounded right for record
Neat work, though perhaps the stating of 'right' spoilt the sorcery, but I admired how the story was sustained. Another I liked hailed from Hippo:
BUMPH: Initially browser undercut rate of spam
BUMP: AFL controversy in club umpiring
Topical, tidy, with two strong tales. Just as The Hoff introduced a novel contrivance in his second clue here:
SHANK: Slice both ways?
SANK: Declined saner king offering?
And then there was elegance, and intricate packaging, of Orson Buggy's couplet:
HAIRY: Handy overdraft, with no security?
AIRY: Open with the best lines
I could also mention Harbinger's deft PUSH, A Is For Orse's funny TROUGH, or Hornblower's ARC, but in terms of concision, originality and deception, I had my heart heave for Hamburg:
LEASHED: Even illegal junk was tied down
LEASED: Sealed outlet?
No flabby words. Watertight narratives. Vibrant approaches. The combo won me. So thanks one & all for your handsome hobbyhorses, and congratz to Hamburg on winning Sue Butler's H Factor. Let me know your snail mail, via email, and I'll hastily hurl the hardback your way. Till next week.
"