19 January, 2012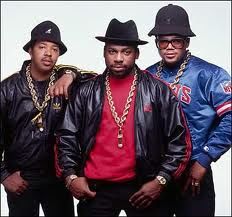 Big storm in a small teacup last week, based on a hip-hop clue in the New York Times crossword. The setter in question was Joe Krozel, overseen by editor Will Shortz. The clue was 28-Down in the Saturday puzzle: Wack, in hip-hop.
The answer was ILLIN, which was news to me, and news to Julieanne Smolinski too, a freelance journo in hier 20s who'd only known ILLIN to mean cool, or menacing. Whereas wack means crazy, or stupid. Like going into KFC and orderin' a Big Mac, according to Run DMC – that's illin'.
The ruckus magnified into rumpus – or maybe the other way around. But hip-hop can do that, or slang in general. Just like wicked, or gay, or bad…street words have a habit of reversing direction. They mutate in your grasp. Part of me sides with Shortz, defending his clue from a dated dictionary, just as I get Smolinski's POV. Words change. Both parties are right – with one party more current than the other.
What other words have done a U-turn in our lifetime? I like how swipe has gone from meaning to steal, as well as to use a credit card. Or yo-yo has gone from toy to biscuit to a pair of homeboys passing in da street. That's illin'. Any others?