14 September, 2011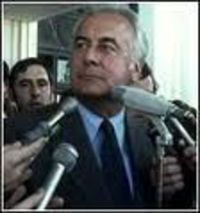 Whimsical, I know. But this cute idea in the latest New Yorker grabbed my attention. A TV producer called William Sorensen imagined what text slang is happenin' among baby boomers, dreaming up such gems as NSR (Need Some Roughage), RB<DM (Russell Brand is no Dudley Moore), X2EZ (crossword too easy today) and IV-NV (my kid's going to big-name college, neighbour's jealous).
Opening the way to all sorts of speculative SMS glimpses A pithy piece of thumb-speak from a lost generation, a fallen empire, a movie character – ? Anyone, any moment, any era. Let's collate a comical collection of pseudo-historical txts, pretending that the technology has always been around.
Apologies in advance if not all your symbols can be posted – though cutting and pasting can sometimes work. Anyhow, here are some starter ideas, and perhaps the clearest way to file:
—–: [asp bite] – Cleopatra
C SL& & ODD 4NA [see southern land and odd fauna] – Captain Cook
+2BRUTE – Julius Caesar
CIND YNE LIL BR@ [Cindi a whiny little brat] – Greg Brady
GRRRR [WAN]KRRRR [I hate Sir John Kerr] – Gough
Funniest, wiliest, pithiest and/or most original will win iMedals. Deadline is Friday lunchtime, to allow for the Storm's delayed upload. Get 2IT.
PS – here are ten ads to promote the historic phones used in this week's Storm. Some uber-cringe nostalgia, back when the word MOBILE was either wishful or ironic.