23 November, 2011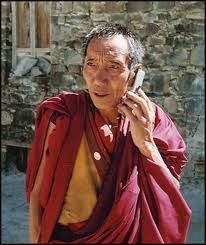 Let's call it a squall, going with JD's idea. A burst of creative energy set to rage till Friday, calling on your word-wiles with homophones, and rhymes. Here's the challenge in a nutshell:
A recent Times clue played with the idea that LAMA (the Tibetan priest) sounds the same as LLAMA (the Andean beast), reviving the words of Ogden Nash. The cute construction made me wonder what other such couplings exist, where two homophones (shake & sheikh) can be defined by two neat rhymes (vibrate & potentate).
To lend the squall a puzzle feel, what say we submit the rhymes only (numbering the clue according to your alias)? One-word rhymes are stronger, but a tight phrase is no less impressive. See if we can cook up a slew, and let the best emerge in the tumult.
I'll get the bawl rolling:
DA1 – Peer/austere
DA2 – Fair/rare
DA3 – Offspring/shiny thing
DA4 – Sled/make dead
DA5 – Swain/strain
Are you the homophonic sought? Phial yours below.
"