8 June, 2015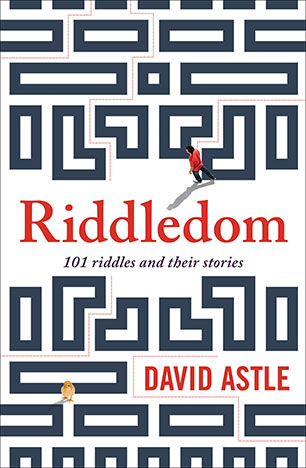 Q: What's black, white, red with a yellow chicken?
A: Riddledom - 101 Riddles and their Stories.
I'm mighty proud of the new book's scope, plus its many folkloric scoops, finding the most outrageous and intriguing riddles from around the globe, and across time, roaming Zanzibar and Myanmar.
Still a few months before copies hit the shelves, but bookshops have been ordering up. Go here to pre-grab, or take a further peek of the Riddledom blurb and details.
This is one major mystery tour for anyone into language as much as culture and the human brain. The official launch is slated to be part of the Melbourne Writers Fest in late August. So why not come along and crack some enigmas? Details to be available soon.
And while you're pondering that invitation, some other scattergun news:
+ a new poll [at last] has just been posted on site, regarding Scrabble's text invasion;
+ chatting this Wednesday on the Conversation Hour about Russian Jews in Australia, and The Secret River's adaption to TV. Should be worth a podslurp;
+ on Sunday, as part of the Williamstown Lit Fest, I'll be giving a world-first Cluetopia lecture, complete with slides of many of these rare and dangerous puzzles.
Now a Word Question: What brand-word began as French portmanteau, and is know a common noun?
And for those still doing UK puzzles, there have been some treasures in the G and Times lately. You know you can always share the ahas and grrs here. Cheers, and have a wordy week.