15 November, 2011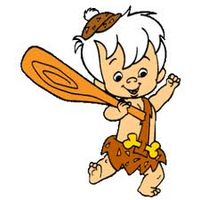 English is replete with repeaters, those words that duplicate their first halves to spell the other. You know the sort: tom-tom, booboo, beri-beri, even Wagga Wagga. (If you need a nudge, then scroll this list, taking care to avoid words that are too hush-hush in most dictionaries.)
Once you have your papa, or murmur, devise a clue with definition included. Then present your brainwaves with answer beside your creation:
COUSCOUS: Grain company America copied
YADA-YADA: Weekend backlash, etc?
CHIN-CHIN: Half-chew 2.5cm into toast
Come 8pm on Thursday, once we have had our full ha-ha, choose your own top three for final scrutiny, with the best three all round warranting a rousing hip-hip.
Of course, plenty of Dabblers will be doubling, or tripling, some word selections, but that's fine. Those renditions to inspire a my-my will always pip the so-so.
By the same token, without being picky-picky, feel free to finesse and redraft you stuff, or offer tips to fellow Stormers. Think that covers the turf. Ta-ta.
"