19 May, 2011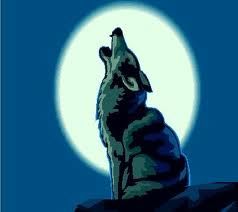 Okay, I sense you lot getting restless for some cryptic wrestling, and that's a feeling I understand. So here's the monthly dose of Huh, being those clues pulled from UK papers that don't quite add up. At least by my reckoning. Maybe there's an iffy homophone, a stray word, or an AWOL word. Or maybe I need to be put straight.
As that's the game. Decipher the mechanics of each offering, if you can, and share your insights in the forum. Then for fun, concoct your own clue for the same solutions.
Strange thing about this bunch, we're talking six clues from only three puzzles (and three different setters) – I must have had a hazy week. See if you agree:
1 Realistic precursor of a dome of many-coloured glass = LIFELIKE [Araucaria – just get the def only]
2 Reject motion that's more than 100 years old = SCOUT MOVEMENT [Araucaria again. Scout = reject? He may be hearing from Baden-Powell.]
3 Sarcastic voice wrong, a little childish = CYNICAL [Bonxie – def only. Help.]
4 Wolves leading striker has modest potential income at first = COYOTES [Must be an acronym I'm not grasping, courtesy of Bonxie]
5 Censor part of Tosca repeatedly = CATO [Puck this time. What's he trying to pull here?]
6 Swear word alien to sailor, as mine is = EXPLOSIVE [I like the slyness of the def, but can't get hip to the wordplay.]
"