13 October, 2011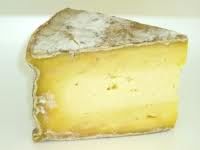 I guess I could go direct, and ask Paul himself how his own favourite-ever clue operates, but there's more fun in group-think, I reckon. CAERPHILLY, the crumbly Welsh cheese, is our first Huh clue, Paul's pet DIY creation, though I don't get it. So maybe I'm crackers – and you can explain the logic here.
Or the reasoning behind any of these clues, the seven pulled from UK sources over the last month. Feel free to fathom, and next you're invited to compose your own clues for the same solutions – clues of the lean, original and lucid kind!
To make cheese, how do you milk a Welsh hedgehog? = CAERPHILLY [Paul's pet clue goes astray for me.]

Virtuous winner securing name with help from mentor = GUIDANCE [Araucaria gives a clear definition, but I need guidance on his wordplay.]

Economies face this one with urgent demand for cash on every side = RUIN [Do I get this Neo? Um, no.]

Caligula's sex position many came to see = VISITED [Another Neo I so want to grasp!]

Alert Radios One and Two, say, when funk's over = PANIC STATIONS [Time to remain calm, despite this opacity from Times 9070]

Supernatural U for __, say, if polite? = MYSTIC [We finish with a maverick huh from Paul again.]
To quote Pauline, please explain. And please create your own for the same answers.
"