17 January, 2013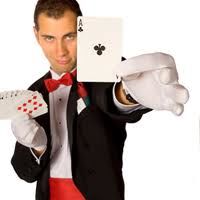 Been a fair bit of huhing going on around here. In my kitchen anyhow, unpacking some mighty fine offerings from The G and Times.
So then, here are five clues I can't dig – plus an American stumper to finish. If some kind soul can explain what I'm missing, I'd be indebted. (And then let's clue these same words for bragging rights.)
Had accomplished director initially directed? = DIDDLED [Not quite sure how Paul accounts for the central D…]

Grouse to swallow = BEEF [Same culprit, this time a double meaning I'm missing.]

From the kitchen, second piece of chicken = DRUMSTICK [Times 9502 – second is TICK, but who keeps drums in their kitchen? Or is this a slang gotcha?]

Where's email going? One new, the other he passed on = IN-BOXES [Times 9521. One new = IN. After that I pass the parse. Anyone?]

Frolics without extremes are for politicians = ROMPS [Philistine short-changes me. MPS are pollies, but how does RO arise from the rest?
AMERICANA – Can you spot the hidden theme shared by these three key entries: GUTENBERG BIBLE, AMICABLE DIVORCE, IS THIS YOUR CARD?
"