5 September, 2013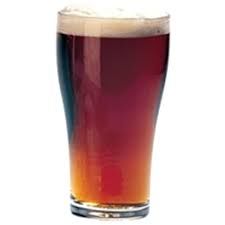 Beer glasses, missing grubs, lakes and a spot of shuttlecock. All this and more bundled into five British clues I don't quite fathom. That's the spirit of a Huh post. See if you can unpick the wordplay's workings, and enlighten any klutz like me who fails to grasp the nettle.
And if you're not burned out by our ferociously good federal Storm, Marginalia, then I invite you to clue any of these six answers. (Just be wary not to betray your political alias from the other contest.) Here's the quintet:
Lead man of our time = HEAD [Lead is luminous, then I struggle with this Qaos clue.]

Check rather round sherry glass = SCHOONER [If you drink and solve an Enigmatist clue, you're a bloody eejit.]

Combine around NATO member in determined way = CAUSALLY [This one's from Times anthology 17. ALLY and CA and US. Everything's there, but it seems arsy-versey.]

Sticking quality grub up by natural lake = STUBBORNNESS [Same book, and similar snag: where's the grub?]

One sport in place of another = BADMINTON [Also the anthology. And I know badminton is named after Gloucestershire village, but…]
Enlighten, or delight, below. Thanks in advance.