12 February, 2020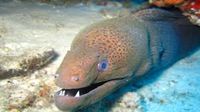 Been a while since a Huuh post - as there ten bewildering clues suggest - or at least these clues threw a spanner in my ointment.
All of them hail from the Times, including some historic collections that lack an identifying number. If you can shed any light on these eel-like creations I'd be very grateful.
And feel free, if the muse stirs, to devise your own clues for any of the listed answers. Maybe I'll be able to fathom those! Thanks in advance.
1. Pink belt = KNOCK
2. Leaf disease initially increasing in volume? = FOLIO [Times 11,710]
3. Fighter plane operator repeatedly an associate of thieves = ALI BABA [same puzzle!]
4. Seven-stone pauper? = BEGGARMAN
5. Weight up and down a little bit with fashion = DROP HAMMER
6. Widow, for example, can set tongues wagging = IN VINO VERITAS
7. One has matter in hand? Shilling on tax = ABSCESS [Times 11,630]
8. Prudence given help in training = FORESIGHT
9. Fight round roadblock, initially = SET-TO
10. Made the grade as a priest in ceremony? = COPED