28 August, 2012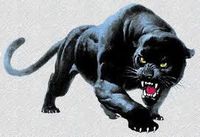 Internal Affairs?
Indian Airlines?
Israeli Army?
None of the above. In crossword parlance, IA stands for Indirect Anagram, a major no-no as a rule, but this week we relax the regulations.
Great setters in the past have done just that. Araucaria in a recent Prize puzzle asked solvers to mix German gratitude to make a word for bare. DANKE jumbled is NAKED, right? That kind of liberty feels vaguely fair, as Germans possess only one word for thanks. Just like Couples meander French capital seems semi-legit for PAIRS.
That's the key – to give your solver a fighting chance to idenitfy the key fodder in hiding. Boniface argued in favour of last week's AMNESTY (Pardon for gang of crooks captured in odd month), chiefly on the grounds of May being the prime suspect to scramble.
Let's see what we can invent, using fodder you can't see in plain sight, playing half-fair with an unfair custom. Use your own bylines too, as this Storm may morph into an open discussion, which is fine too. And by Thursday 9pm, pick your own two faves for a 5-4-3-2-1 vote. To kick off:
Plagiarises setter David's stuff = STEALS (ASTLE'S)
WA capital mixed up with an Aussie mystery = PANTHER (PERTH/AN) Campers block the world's fastest man, perhaps = ABLUTIONS (USAIN BOLT)
So loosen the shackles and do some mixing of the illicit kind.