6 December, 2013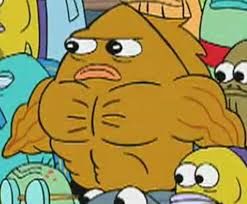 Urban myth insists this is true. To hell with truth, the story is funny, and does underpin an important element of language.
So anyhow, IT boffins were trialling an electronic translator, one that could receive the user's voice and convert the input into the target language. In the beta test, an English user was trying to switch to Russian. All was hunky dory until a piece of idiom: 'Out of sight, out of mind.'
In a blink the gadget turned the expression into невидимый безумный ('invisible, insane'). Not quite on the money, just as hunky dory could be rendered into сильный рыба ('muscular fish').
So that's our folly this Friday, dabblers, to pass the time as I trip the countryside. (I'll try to add my Marley-Dylan as well – or two-bob.) See who can switch an innocent slice of idiom into the finest piece of idiocy. Some more as aperitif:
Looking inside your shoes (finding your feet)
Not looking at the easel's canvas (back to the drawing board)
Outcrop relations (shag on a rock)
Can you keep the ball rolling?
"