30 July, 2013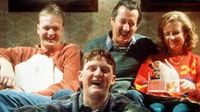 The cool puzzle site called Puzzability came up with this idea, a sleeper sure to generate a few zingers through the week.
Pick a movie, a play, a novel, a TV show, and construct a critique for the offering, lacing the title's letters through your review from left to right. Word limit is not fixed, but brevity is quality. Here are two of their own examples, plus two of mine:
Amadeus – Drama and Genius
Death of a Salesman – Adequate show fails at latest matinee
Dexter – Odd Gen-X terror
The Castle – Sitch's enchanting style
Simple game, but who can cook up the classiest implicit critique?
"