25 October, 2011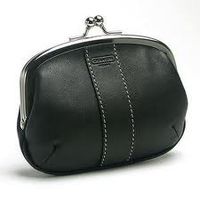 All of us should be warmed up by now. Last week we dabbled in titles that carry two anagram signposts (Breaking Bad, Rolling Stones, Knock-Out), and lately a few of us have been dipping into some turbo Scrabble bouts, seeing how the best shuffle their tiles.
Put those two elements together, and you have this week's Storm. The game is simple. Pick a film, a song, a TV show, a book – any title that includes an anagram signpost – and disguise your choice by jumbling that title's remaining fodder. Not with me? Like this:
Frat-Boy Comedy = Purse [Superbad]
Stones standard = A JFK Clash [Jumping Jack Flash]
African comedy = Hug Steed's Tomb [The Gods Must Be Crazy]
African/Oz drama = Retro Man [Breaker Morant]
Like that last one, the signpost can be embedded (here the indicator is 'break'). Though bear in mind the signpost can't be sitting amid the fodder – but rather occupy the title's opening or closing position.
To spice the Storm, let's all adopt the name of a notable auteur, to camouflage your true identity. Second to that, we can submit our incognito titles as puzzles to solve, numbering our own submissions. Hence Andy Warhol, on declaring the alias, can submit his/her first three ideas as AW1, AW2 and AW3, Just as Woody Allen would be WA1 and WA 2 for their opening bids.
That way, we can solve the posts, and avoid the muddle of duplicating numbers along the way. Come late Thursday, once we have submitted, solved and saluted the new works, if you can hand-pick your best five for final judgement, then Luis Bunuel would be chuffed.
"