18 August, 2015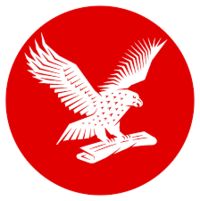 For yonks, unless you're a full-blooded subscriber, The Independent is that one UK source of crosswords that Australians could never reach. Until now.
A portal has arrived which may well be firewalled as quickly as it appeared. (And if there's a discount firewall for puzzles-only, I may consider.) But what say we make hay while the opportunity shines?
I've selected a dozen answers from the work of Klingsor [Puzzle 8995], so take that as a spoiler alert. Plus a challenge to see whether you can match or eclipse an Independent setter, independently.
None of the pro's clues is out of your reach. Far from it, going by the standard of recent Storms. Feel free to check the original clues before or after your own, though why not see how your own tack compares with an open mind? Have fun - and enjoy the long-lost Indy while the door's ajar.
SWOOSH
DRAPE
SWIM
STRONGHOLD
SPEED TRAP
ANGLER
RHYTHMICAL
WINNIE THE POOH
TELL ME ABOUT IT
DELVE
MAD HATTER
LICHEN
Can you out-Klingsor Klingsor, independently?