4 December, 2015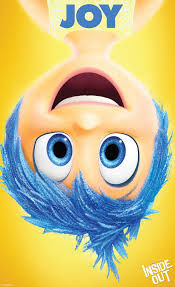 Today's DA was inspired by 2015 film - and what the title offered. (Pretty good movie too, by the way.) Though another flick from this year could well get the prize for having the most wordplay potential. I refer to Pixar's surreal romp - Inside Out.
And if you haven't seen it yet, you'll love the Chamber of Abstract Thought. I almost spilt my inflight cuppa giggling at that scene....
But what say we dream up clues for two words, one with its inside (the central letter or letters) removed? Not cryptic clues as such, but more like these:
EX: Difficult danger (4,6) = HARD HAZARD
DA1 - Dislike rushing (4,5)
DA2 - Lakelet (6,4)
DA3 - Socialising less? (6,8)
DA4 - Unwise root? (4,6)
DA5 - What a cool cat gives? (6,4)
DA6 - Feral genius (6,4)
Keep clues tagged with byline & number. And enjoy the Friday folly.