21 April, 2012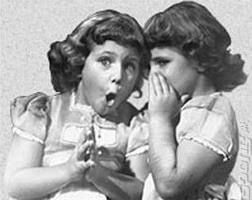 A pleasant sojourn this week, compared to the frenzy of recent Storms, this challenge had us pairing anagrams, and devising a link. In short, to quote Geoff B, we were merrily altering and relating. Ophelia, for example, tried MOROSE & ROMEOS (Rejected romancers), while PRS went with AUCTION / CAUTION (Keep your hand down). A reasonable caveat.
Yet this last approach, treating the anagrams as the one entity, was a little askew of the brief, as fun as many pairings proved. In fact my fave in this department belonged to Lucasta, with oriental relation (Chinese whispers). Classy. Though turning those that offered a mutual definition, the data-crunching renders these top five:
Fifth place: MOTHERS / THERMOS – Too much coffee and they'll flip their lids [A fine caffeine shot from Mauve]
Fourth: SPECIAL/PLAICES – Fish of the day [Catchy work from Sam]
Bronze: DIRECTOR/CREDITOR – One who may want action? [Aim the kleig lights onto Boniface]
Silver: TELSTRA/STARLET – Overpaid for delivering lines [After my recent fibre-optic grief, I was putty in SK's hands]
Gold: SALMAN RUSHDIE / SMASHED URINAL – Attacked for taking the piss? [Controversial in a few ways, as Geoff B neglected to file this couplet late, but its bravado eclipses the field, opting for a 13-letter name, and coming out with gold. Or is that a pee-lolly?]
Thanks for the laughs, and the mind-bending links. Next week a peer-vote Storm to help cover my absence across the Sydney trip, as well as the usual WoWs and whatsits.
"