14 July, 2015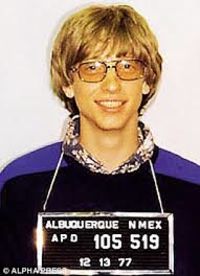 Blame Mauve for this Storm idea. The occasional contributor, and inventive cluesmith, recently sent me a batch of clues involving names. One I shared in this week's WoW forum:
Bill Gates driving most erratically (11)
The answer (I eventually twigged) is ADVERTISING, an anagram of GATES + DRIVIN. The straight clue, of course, is Bill. Since that's the challenge at the heart of this week's Storm, to present a name that seems inviolate - a single ironclad unit - which actually needs dividing in the clue's parsing.
Complicated? Mauve was kind enough to send other examples:
Stop Red Symons swimming around New York = SYNONYMY
The class of Elizabeth Taylor, Yardley's original model = ROYALTY
Pat O'Shane ordered wicked cocktail with no ice = SHAKEDOWN
You get the drift. Pick a name where one part can serve a definition role, while the other is implicated in the wordplay. See who can engineer the sweetest split. My start:
Heather Graham originally beyond perverse love = LING
Rusty Crowe ran ragged? = CAREWORN
John Travolta defaced Yankee structure = LAVATORY