17 June, 2014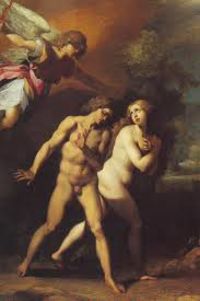 Here's a Storm idea to evoke the Garden of Eden, since a pair is banished from one word to create the other. Rather than cryptic clues, let's go for elliptic, meaning a sneaky & succinct signpost to what two words you've rendered. Current Iraq plight, say, would be ISIS CRISIS. While Condom would be a CONTRACEPTION CONTRAPTION.
As you can see, the reduced word can be the first or second. While in all cases, the two banish letters must be consecutive.
Let's supply answer counts – as these will be tricky to solve. Plus your byline and number too, allowing us to keep track of what has been cracked. Here's my opening bunch:
DA1 – State apparatus (5,7)
DA2 – Lashing horror flick (9,3,7)
DA3 – Sexual cow (8,10)
DA4 – Bird nut (7,5)
DA5 – Seizes peasants (7,5)
DA6 – Bluntly: a journo (7,4,5)
Go on – have a banish bash.