2 February, 2017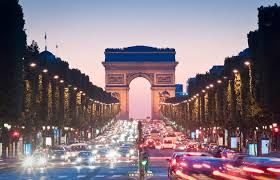 2017 began with a bang, and I don't mean Trump's firecrackers, or Mike Baird stepping down. Instead let me introduce you to eight cracking clues drawn from British sources, all published in January, or just a little earlier.
See how many you can solve - with hints encouraged in the Comments. (Numbers 4 and 5 are extra gnarly.) And look for another eight to drop next week. Get cracking.
1. Dated briefly, making move (4) [Screw]
2. Regularly avoided trouble by withdrawing smear (4) [Times 10764]
3. Miss cue on air - sorry! (9) [Vlad]
4. Need to go to France, you said? Maybe everyone needs accommodation (4,2,6) [Vlad]
5. Advised not to go swimming in lake at deep end (8) [Can you tell I love Vlad?]
6. Novelist's career to come to an end (7) [Nutmeg]
7. Asian film stars in contest (10) [Paul]
8. Magic words - turned out hiding something up one's sleeve? (5,3) [Times 10758]
Begging, hinting & ultimately blabbing encouraged below.