6 August, 2011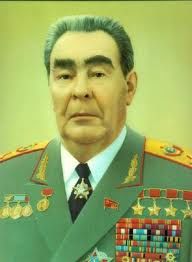 Putin was proud. Mikhail was most pleased. While Uncle Joe did a little prisiadka in his glass casket. And I was likewise elated with a surge of fine entries in our Russian clue contest, a red-letter Storm to mark this anniversary month for the blog.
We had six words to clue [see original post], with too many Zs and Ks to make life easy. But you coped royally, like czars and czarinas. And here is the upshot, with best clue earning three points, and Kremlin commendations, one. Let's see how the cards fell:
KURGAN: Old grave man lost head after having drunk Krug [Spectacular opener from AG, a rising star in the firmament – great surface, and elegant disguise of definition. Yet equally good…]
Spooner's pickle is where to bury the dead [RK – cannot resist a neat spoonerism, and this is both adept and bold, for turning Serbian dialect into Oxford folklore, with the clue having an intriguing story.]
PRISIADKA: Russian step-father leaves paprika lying around back stage [Best clue of the week for mine. Boniface fuses definition with wordplay like a certified oxywelder. I have tradie envy. A special mention also to some deft anagram clues from SK, RK and JPR.]
RENDZINA: Razed inn collapses to earth [Simple but effective crafting from AG, though I'm keen to commend RV for noticing 'tear Garrison' as a combo. A note to RK: perhaps 'spin' instead of 'hype' may have boosted your clue's stocks. A nice tangent nonetheless.]
SAMIZDAT: Egyptian leader suppressed talk of feminist address in forbidden media [Out of the clouds swoops Mr X. Not the only artisan to invoke Anwar, but a very snazzy execution. A tip of the lid to RK, for a very Russian flavour, and SK for a grossly groovy clue about Adam's zit.]
VOBLA: Cured roach habit after I twice left Bolivia stoned [Exploiting roach's multiple meanings, and Bolivia's reputation for marching powder, SK did his thing. With zing.]
ZAKUSKA: Ask around after shaved Yakuza delinquent? Try the Caviar Club [Just like Cadel – finishing strongly – SK delivers another gem. Though I also loved the erudite elements, and sly definition of RK with:
Zusak's novel about Alaska is devoured in Russia
Taking us to the final tally, and the commissars have spoken. Our top borzois are SK and RK, both on 8 points, followed by AG on 6 points. Next was X and Bon – owner of the Storm's best clue, with RV and JPR in the retinue. A nod to Sam (back after a spell) and newbie RobT (never easy to chime first time, or after a long interim.) Check out the winner's stuff and see how succinctly and lightly they tread. That's the Pravda of the matter. Till next week, comrades.
"