8 September, 2012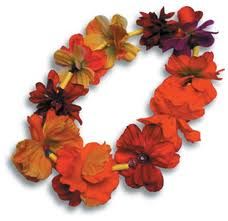 Spring has sprung, and the jury's hung, as the judge has sung. Here's the upshot of our little flower show during the week, with nine gardeners taking to fork and trug. The challenge was to present your best wordplay for any flower on God's green earth, and then pluck a word from the same letters, for Clue 2.
So, turning to the flowers first:
My own Mary Mary effort made the secateurs' cut (thanks to 8 points/3 votes) with CHRYSANTHEMUM: Cry hasn't moved macho parent
Silverbell goes to Equinox (9/5) for a pained CAMELLIA: Dromedary has back trouble
While marigold dangles from the neck of Telfast (12/5) due to a heavenly HAREBELL: Dancing bear in torment
Petalwise, the tally casts a similar shadow, with one clear dominator:
Telfast gets bronze (9/4) for my favourite BRA: Not for taxing Child Support
Then silver and gold give I to Equinox, a quinella posy, with firstly MILL (10/5): Philosopher's stone?
Followed by TRESPASS with a laudable 14/6 split: Lock with spring inside facilitates illegal entry
That may suggest our winner to be Equinox. Morally, you'd have strong grounds. However the laurels for best plant belong to Telfast for his/her HAREBELL (a total of 21 points), then Equinox's CAMELLIA (19), and fittingly an Equinox bronze for STURTS DESERT PEA (17).
So – who scores the bag of chicken poo? Feel free to argue the shakedown at leisure. In the meantime, since I know you love the ticker tape, here's how the overall scores looked, adding up all points gained across the bed: Equinox (36), Telfast (25), Mary Mary (23), Agricola (5), blooming sap (5), Dynamic Lifter (2), with Outdoors and Slinky (the latter forgetting to submit) keeping their green thumbs clean.
Thanks for the garlands. Congratz to the winners. And apropos of spring and green ambitions: go you mighty Roos on Sunday. (New Storm Tuesday – cheers.)
"