12 May, 2013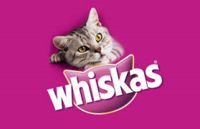 Ten well-known products, each owning a deliberate misspelling, have inspired these corrections here. UI for OO (cereal), say, is the necessary tweak for Froot Loops. Can you name each brand name? And do you possess enough market savvy to suss out other brands that need a minor alteration to abide by conventional spelling?
AS for Z (entertainment)
CT for Q (computers)
ER for A (pet food)
AI for ' (bedding)
HEA for EE (biscuit)
C for K (gaming)
insert C (drink additive)
b for B (telco)
insert E (adhesives)
Y for I (drink)
SOLUTION NEXT WEEK
BB412 SOLUTION: Genome, indigo, meerkat, torment, andante, intrepid, interact, shoehorn, covenant, ecstatic (Other words are possible.)
"