9 August, 2016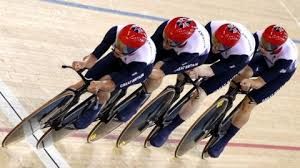 As shooters shoot, swimmers swim and goalies go for gold, I thought you'd appreciate a slice of brain food to offset so many TV dinners. Not that I'm the chef de mission. Rather we have SK to thank for this hyper-themer.
Yes - this is an extraordinary puzzle where every clue is influenced by one theme, that's likewise identified in one of the solutions. And you thought pursuit cycling was difficult? This is a puzzle that surrenders its rewards slowly.
Here on the DA site, I'm happy to host regular guest grids from forum cluemongers: a chance for all of us to enjoy Stormers' more sustained work. (If you'd like a grid considered then send a link, as platform sites work better than unpostable A4 formats.)
By the same token, I encourage all of you to suss out and sustain the vibrant zine, The Cruciverablist, kick-started by our own CB and SL. Indeed, within the latest issue you will also encounter their work, plus someone called Lancelot (aka SK).
Enough preamble. Enough caveats. Enjoy Rio. Enjoy SK. (And feel free to offer hints and huzzahs and feedback in the forum.)