16 March, 2015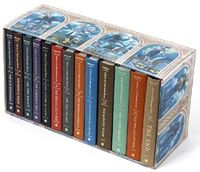 I'm a huge fan of the Baudelaire series created by Lemony Snicket. As unfortunate events go, they are inspired stories of grim tangents and playful language. Even the titles are worthy of toasting, which you're welcome to do this week.
Pick a book, any book, and see if you can render the title into a clever shred of wordplay. No need to define anything - just enjoy the manipulation of Snicket's alliteration. In order, the wondrous 13 read like so:
Bad Beginning
Reptile Room
Wide Window
Miserable Mill
Austere Academy
Ersatz Elevator
Vile Village
Hostile Hospital
Carnivorous Carnival
Slippery Slope
Grim Grotto
Penultimate Peril
The End
To make a better than bad beginning:
REPTILE ROOM - More 'politer'? Wrong
GRIM GROTTO - Cosgrove gains edge over leading rowing eight in Rome?