22 April, 2014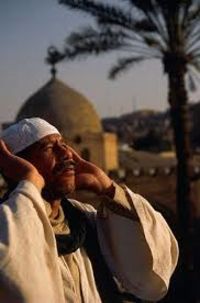 Easter is not the only religious festival in town. Across the Islamic world, the call to prayer (or AZAN) is equally vital to believers.
As I read things, a faithful Muslim must pay respects to Allah five times a day. And these five windows lend us a chance to break new ground by clueing some exquisite terms.
Spelling may differ, depending on culture, but according to the Macquarie Dictionary, the five prayer windows are below, from crack of dawn till bedtime:
SUBUH (dawn prayer)
ZUHUR (after midday)
ASAR (late afternoon)
MAGHRIB (4th prayer, after sunset)
ISHA (final prayer at night)
There's the call-out, the azan of Islam: five prayer times to convert into your own cryptic scripture. Who can compose the best set of five, without any call for definition? Together I'm sure we'll amass a perfect quintet. I have faith in you.