23 October, 2013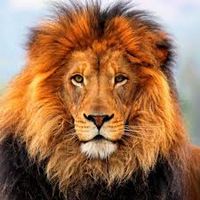 Quite true – lion is a cat. That zoological statement can't be denied. The biological breakdown is the truth. And it's also an anagram of a single word – ANTISOCIAL. Which is my cue to invite a crowd to seek out other truths hiding in single words.
The best examples, like my leonine claim, is a complete sentence, with subject and verb. Though let's put forward any jumble that radiates veracity.
Yes, MENSWEAR may lead to MEN SWEAR. Or SUNDRIES may suggest SUN DRIES. But I'm more interested in HISTORIAN yielding IRAN IS HOT. Or IMMOLATES, where TOM IS MALE. Or even the near misses, such as RESURRECTS can lose an R to make REST CURES.
Can't think there is a glut of examples, but you verbivores have been known to astound in the past. Consider the gauntlet thrown. The antisocial lion may well be a cat, but can it pounce on another mauled truth?