15 August, 2014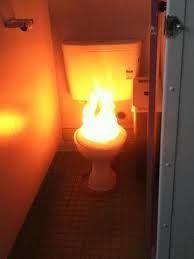 Take a name, a phrase, a place, a person, that has repeat initials. This could be anything or anyone from Bill Bailey to road rage. Your next trick is to change those initials to another letter, so making a purely new phrase.
Foo Fighters would be LOO LIGHTERS, keeping the rest of the spelling intact. (Which thus rules out other tacks like BOO BITERS, or SUE SIGHTERS, etc.) A perfect Friday Folly. See you how you go with this batch:
EX: Kitchen appliance/win the DIY race? = MIX MASTER/FIX FASTER
DA1 – Slob seat?/nasty periodical
DA2 – Major dough/love Donald and Daffy
DA3 – Sport/ape
DA4 – Exercise/lilo kit?
DA5 – Biscuit/slow mother
DA6 – Clothes store/hillbilly scones?
Solve below. And create your own.