12 November, 2010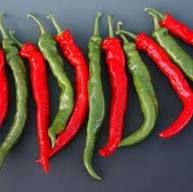 As promised, here is the Wordplay column from last week about the long – and longer – clues that a solver can encounter, both now and way back. Ennnnnnnnjoy:
Cryptic clues aim to be brief. Paradoxically, a good clue gets to the point, while also disguising the point. Browse most puzzle pages and you won't find too much excess baggage. Ideally, definition and wordplay seam together without any loose ends, any fluff. But now and then the desire to be succinct falls well short.
The magic number is ten words. Any longer and a clue runs the risk of loquacity. Bite-size and provocative, a good clue owns a pinch of humour or elegance, and always that teaspoon of deception. Yet even the best in the business will sometimes demand more leeway, like this mini-saga for HOUDINI, pulled from a recent Times: A magician travelling west, I must go to Northern Ireland, taking couple to hospital. (Here the wordplay asks you to place DUO inside INIH, then flip the lot.) No doubt the setter sought a briefer Houdini, trying other tactics, but found no escape.
John Halpern, an English setter known as Paul, needed 24 words and 115 letters to set the scene for MAGIC MUSHROOMS: Possible reason for seeing US soldier in flasher's coat giving order to the sledge-pulling friend of Winnie-the-Pooh at Marks & Spencers? (Perhaps the gobful is forgivable once you realise the clue mimics a drug-addled delusion, or what certain scofflaws have told me about such things.)
No shorter was an LB clue from the 1950s, an era when brevity sat low on the agenda. Check out the length and mechanical instruction of this baby: The last letter of one alphabet and double the last letter of another alphabet for a collection of creatures who cannot speak, anyway. In short, Z + two Os (or omegas) = ZOO.
Detectives can almost guess a puzzle's age by the length of its clues. A modern clue equates to a bumper sticker compared to the Gothic romances that served as hints in the 1920s, where a simple word like SELDOM attracted this gabfest: 'Thou rebel damsel, do me the favour of tying this turban,' quoth the knight (hidden) (6). Such blah-blah is rarely seen nowadays. Or it only exists on the drawing board, awaiting refinement.
I sifted my own backlist for the purpose of the topic, trying to find the windiest clue on record. The worst I found hailed from a time when my kids were young, as this clue for HALLMARK is trying to whisper: Distinguishing feature of a crayon-wielding toddler running up and down your corridor? At 13 words, that may seem punchy after those last few, but 69 letters for one DA clue is akin to a Kathy Lette novel.
Though the Reverend John Graham, alias the Guardian's Araucaria, took a little longer to gather his thoughts back in the 1980s. Here's his clue, all 39 words of it: A little after Monday at a Catholic house, go down with a strange virus, moving me two yards in that exact spot to small islands, group of nine ditto, put in poem (the poem purports to be from Selkirk).
True, the answer was a lengthy quote ('I am monarch of all I survey, my right there is none to dispute') but even Twitter would reject Araucaria's offering, the clue being 24 characters too long for a Tweet's 140-character limit.
But everything is haiku when measured against the output of John Sullivan. I stumbled upon his stuff in a collection of puzzles, published in 1968 by Tandem Books. The bloke was a regular motor-mouth. One pick has to be the clue for ICE-PICK: Stiletto for splitting the first part, or what a child usually does after the main course at dinner in the summer if you transpose its parts. Twenty-six words and I feel like applying a claw hammer to my temporal lobe. Bang. One strike. A short, sharp blow, much like the best kind of clue.
"