6 June, 2014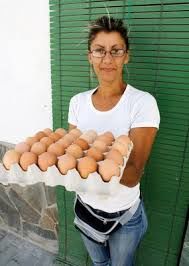 Things are lean in the arts sector. With our latest budget favouring jet fighters and highways, the film and literary crowds are needing to cut back. Blue-sky projects are being canned, while proven winners face trimming.
That's the game, looking at famous titles from the Oz archives, and offshore – books and films – and paring the wording down by a few letters.
That's our Friday Folly. Pick a book or flick. Then remove one letter or a cluster to inspire a comical synopsis. Here's my appetiser:
Possum Magi – 2 wise marsupials visit a dog in a manger
My Brilliant Carer – my angelic nursemaid sweats on commensurate wages
Silver Linings Paybook – you'll get your salary next month, assuming the economy turns
The Cast – Working Dog movie focussing on Working Dog actors
The Great Gats – bring back the good old mobocracy
True Git – enter your pet-hate polly here: _____________
Budget time. Snip away.