6 June, 2011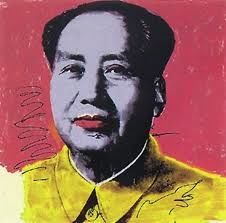 You may recall from two months ago, a post called Celebrity Semolina, where we turned TONI BASIL into LIBATIONS, or USAIN BOLT into ABLUTIONS. Well Times 9022 adds one more luminary to the mixable list, namely MAO-TSE TUNG. Amazing that we missed the big red really, though his anagram is arcane.
To root out the answer, and follow the fates of each Times solver this week, grab an Australian newspaper and see how you fare. This post is your think-space, without blabbing answers, a forum in which to share the pain, and the libations. Cheers.
PS – nor have I forgotten about last week's Storm, and naming which of your homophone dilemmas won a fun-packed game of Which. A task which will be honoured soon.