28 September, 2014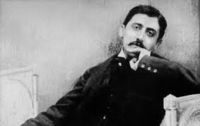 We've wangled a dozen surnames to create new identities. Dazed French novelist, say, is Marcel Stupor (Proust), while Nutty UK actor is Gary Almond (Oldman). Yes, you may recognise the recipe from a folly forum, but can you nail these renovated names?
1. Boring UK traveller
2. Agile Spanish painter
3. Flatulent Oz volleyer
4. Sharper UK spyman
5. Balanced UK PM
6. Amorous UK PM
7. Abrasive US vampirist
8. Restless US actor
9. Kempt Oz singer
10. Rising Irish poet
11. Milky French designer
12. Incisive Oz novelist
SOLUTION NEXT WEEK
BB478 SOLUTION: Key verbs are put, break, stand, settle, shake, back, dress and let.