30 November, 2013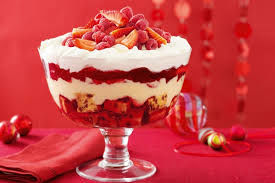 Just two dozen entries – modest by Storms past – but the calibre of clues was superb, and very torturous to single out a winner. My ticks in the margins reached plague proportions. Yet in the end, as you'd expect from a cuisine-flavoured clue-fest, it boiled down to taste.
STEAK anagrams with KATNIISS EVERDEEN were the reorder du jour, with three of those featuring in my top six. In ascending order, the menu:
KATNISS EVERDEEN: Never dines with steak stew [Unmasked, CL shows a steady hand, almost in line to win the steak knives]
EFFIE TRINKET: Primary ingredients of eggs, flour and fruit? That's trifle [If trifle contained flour, Cookie Monster, this could well be my top clue. See, that's how close this contest was.]
KATNISS EVERDEEN: Cut into steak. End in disaster [Same old Cookie deserves credit for spotting the 'sever' fluke, and the bonus of minced steak beyond. Succinct and smart.]
KATNISS EVERDEEN: Dispatch steak dinners over the previous day? [The Monster again, with a different approach, equally impressive. If this was a cumulative game, we'd have a winner.]
CORIOLANUS SNOW: Artificial colours a sin now [Pickled Herring captures the moral panic of food colouring with rare flair]
KATNISS EVERDEEN: Divide stuffing. Take in ends. Cook [But wait, Pickled Herring is back, winning me over with concision and a sublime use of stuffing to preserve the perfect recipe-speak. It's a stunning piece of work.]
A strange process this week, as I judged the clues without any aliases at all, never realising I'd favoured just three 'cooks' out of a possible eight. (Nor did this judge compete.) But so the best wrangles are determined, and I have no qualm in awarding the cordon bleu – and Rainy Days Crosswords – to the herring. Congratz, and thanks all for finding the appetite to play.
"