15 May, 2011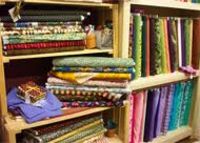 LACE lies in PLACE, but can you answer the eight clues below, where a different type of fabric, from classic to synthetic, is placed inside. As a further example, the answer you need for Athrob (P) can only be PULSATING, since there's SATIN sitting inside. Heart aflutter? Leap in.
Parisian landmark (ET)
We were part of it (BE)
Watermark, say (HI)
Letters & Numbers, eg (GS)
Closet (A)
Honduran (CA)
Of chatrooms (UG)
No more (NAL)
Care to set up your own internal set? Weave away.
SOLUTION NEXT WEEK
BB309 SOLUTION: Table tennis, tennis elbow, elbow grease, grease monkey, monkey business, business card, card table. (Other links may click.)