31 March, 2013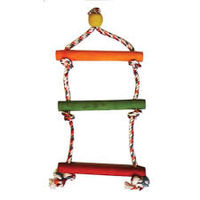 An old-fashioned puzzle today, the recipe invented by Lewis Carroll in fact. He called them doublets, though we are more familiar with the label, word ladders.
Changing a letter per step, with no mixing needed, can you move from BROAD to SHEET in seven moves? (Upgrading the puzzle, can you go from FLASH to DRIVE in nine steps?)
And what other modern transitions can you offer?
SOLUTION NEXT WEEK
BB406 SOLUTION: Truth, Peter Temple; Praise, Andrew McGahan; Potato Factory, Bryce Courtenay; In the Winter Dark, Tim Winton; A Fortunate Life, AB Facey: Gould's Book of Fish, Richard Flanagan; Power Without Glory, Frank Hardy; The Chant of Jimmie Blacksmith, Thomas Keneally; The Twyborn Affair, Patrick White; For the Term of his Natural Life, Marcus Clarke; Contest, Matthew Reilly; A Fraction of the Whole, Steve Toltz
"