13 April, 2012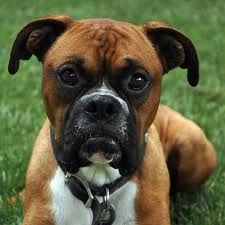 Myth-lovers may grasp the nettle. Truth is, it took me a while. But as soon as I realised why a golden retriever was called Jason (think Argonauts and flashy fleeces, people), I dug the gag. Just like boxers at the local park seem to answer to Tyson (boy) or Rose (girl), with Sugar Ray in between. Though the best dog name I've met in a while? A dalmatian called Yahtzee.
Time to confess your pet names, past and present. (I know for gospel one Dabbler has a dependent animal called Ootsi, which may take some explaining.) Or share a few brilliant variations you've heard, for dogs, cats or any encounter of the furred kind.
And while we have our minds on the leash, let's hear some cute allusions, seeking names right for whatever breeds. A few to get you going:
Deepak (heeler)
Suu Kyi (Burmese)
Silva (pointer)
Flat Beer (airedale)
Tony (budgie)
PS: a Storm reminder. If you haven't voted for this week's N SYNC tempest, then send me your votes (5-1) via EMAIL. Results on the weekend, woof.