10 June, 2011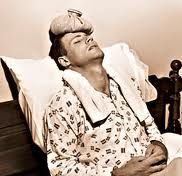 Was it me? Maybe I woke up feeling grumpy, but a month back, Times 8971 really rubbed me the wrong way. In fact it debbur me, with three Meh clues in a single puzzle.
For newcomers, Meh looks at clues that don't measure up, for reasons I explore below. If you agree, then amen. If you don't, then mount a counter-claim. Either way, see if you can concoct a slicker alternative – I dare you.
Writer gives us news on economist = WORDSMITH [Times 8971 – Smith the economist is called Smith because his ancestors once smithed things, just as wordsmiths do….Am I grumpy?]

Writer of poetry filling king and partner with desire = HENRY LONGFELLOW [Same puzzle, and kindred beef. Henry the king = Henry the poet = Henry Bloody Rollins. And fellow isn't a real leap either.]

Mostly dry region, a part of US = ARIZONA [Ditto Times. So how do we know to truncate ZONE? The doubly duty of 'mostly' is mainly unfair.]

Left an aquatic bird light = LANTERN [As surface sense goes, this effort from Shed is a dead albatross.]

Braying beast making a fool of a woman = SHE-ASS [Brummie, a bit of karaoke for you: She's Once, Twice, Three Times the Same She.]

Conspicuous person calling for taxi's public announcement device = LOUDHAILER [Is not a person hailing a cab equivalent to a megaphone hailing a crowd? Maybe I need a lie down.]
n"