22 August, 2012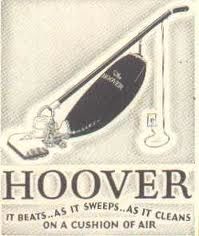 Let's reopen the Meh Hall of Shame. Here's a five-pack of so-so twaddle from the professional realm of puzzling, as opposed to the Irish Echo. Though crafting such crud this week may give us a better sense of what's truly shabby.
As these clues are, I reckon. In part at least. (My reasons for pique are in brackets.) See if you agree – argue if you don't – and please save the day with some elegant alternatives. Just to prove we can still cut it with the good stuff!
Garden features using stones around lake = ROCKERIES [Oy Crux – rocks are stones found in rockeries.]

Pardon for gang of crooks captured in odd month = AMNESTY [US setter Wayne Robert Williams expects us to mix an invisible MAY.]

No good to president, one sucking up = HOOVERING [Where do I start with this Times outrage? The Hoover family bankrolled Hoover. Then the double duty of sucking, sucks.]

Mafia-style base? = FAMILY NEST [Orlando is the compiler with the curl. Some days he's good. Other days he does this.]

Stray dog lacks tail = ROVE [Question without notice, Bonxie: why is Rover called Rover?]
Counterarguments, and better clues, welcome below.