19 June, 2014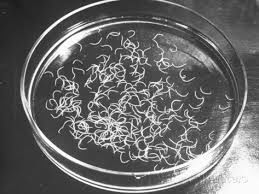 Peto can have his/her good days, though one FT puzzle earlier this year was underdone. Among a few strong clues were these first three, all belong in the Meh category.
If you don't know the drill, Mehs are clues that seem ill-built: clunky, hackneyed, or riddled with hookworms (those clues that recycle the answer's definition in the wordplay). See what you think. Am I being unfair? And can you craft a stronger clue for any of these same solutions?
Keep soldiers in check = RETAIN [How many times has this clue been offered? It's a lazy construction, and I'm very over TA as soldiers, but maybe that's just me…]

Look closely at wound – it's ugly = EYESORE [Hookworm 101 – to look is to eye, and sores are wounds, because ugly things wound the eyes.]

European country – not Norway = SWEDE [More a huh, than a meh. Wha?]

Ambassador is one in charge taking on supporter with skill and tact = DIPLOMATICALLY [Ambassadors have skill and tact which is why we say diplomatic. From Magwitch]

Athlete's bit held up by this? = JOCKSTRAP [Funny, but Picaroon seems to be offering us a quickish clue, doesn't he?]

Become familiar with Abba's debut song on the radio = ATTUNE [Hookworm infests again, as attune and tune share their source. Or am I being too harsh on Qaos?]
Share your views. And your rebooted clues.
"