17 June, 2016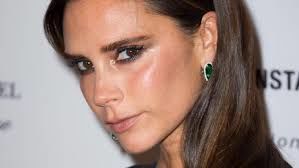 Time for a whine - my sporadic post under the Meh banner. This is where I single out clues for their outstanding underwhelmingness, and see whether you see things otherwise. My cause for carping is (in brackets) beside each clue, with a standing invitation for you to differ, or at least compose a better clue for the same solution.
And a warning of sorts - the first five mehs hail from a single puzzle, set by Logodaedalus. Clearly not a crossword for the poolroom:
1. This may indicate someone elderly or dull = GREYNESS (As a silvered bloke myself, I find this colourist and banal.)
2. Boring solid material needed for this type of wall = DRY STONE (Stone = stone in both wordplay and definition: a petrified hookworm.)
3. Dance and vibrate in sleazy bar = RHUMBA (Not only the rarer spelling, but a dud anagram signpost. Sleazy?)
4. Busily working? It's tough to keep a bird = HARD AT IT (Hard is another hookworm.)
5. Prisoner is at home with a friend = INMATE (Mate, as above. What a weary clue.)
6. Classy footballer's wife = POSH (Tramp, how else did Victoria Beckham get her name? Then there's the sexism vibe, where she is only defined via he....When all the while there was Old Spice to consider!)
7. Isn't Web a wonderful place to leave rubbish = WASTE BIN (Love this Times clue except for the wonky anagrind. Why not chaotic? Fractious? Strange?)
8. Censor's one to author one who supplies standup material = GAG WRITER [Brummie is often excellent, but this is misfire, with a overlapping use of writer.]
Are you with me? Do you feel me? Or am I being peevish? And please light up our Friday with finer clues of your own to arrive at the same answers.