30 September, 2010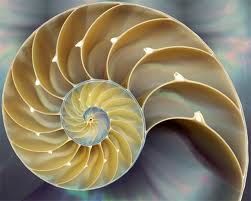 \n \n For those to the Meh Department, I generally throw forward a bunch of so-so clues (meh clues in other words) that score poorly as wordplay specimens. (For previous Meh posts, traipse back to the old blog.) Today's six clues stem from UK papers, and all of them suffer a degree of inelegance.
For what it's worth, one by one, I give my reasons for each clue's lowly rating below. Your challenge is twofold: One, to represent the defence – am I being too harsh? Where do you differ?
And two, contrive a better clue for the same answer. See if we can't create six superior alternatives for the same set of solutions by sundown on Friday. OK, over to you –
MOAT = Government check closes a defensive construction [Times 8567 – two beefs. MOT seems a strain for non-Pom solvers, and closes as a container signpost?]

LEA = Close to Clonmel English advanced in meadow [Ahem Neo, are we all happy with 'advanced' as a supplier of A? I ain't.]

NAUTILI = Bad story related to shellfish [Puck – I say it, but don't hear it. Nautili sounds like naught-a-lie in my shell-like, not naughty-lie]

NANNY STATE = Interfering authorities from one side of Niagara restraining girl [Times 8578 – the word 'state' means the same in wordplay and solution, and Ann as girl is, like, totally, random, you know what I mean?]

INNINGS = It's said to be good when one has a long, long life [How is this cryptic, Mr Cincinnus? You could serve up this clue in a Quick and nobody would blink.]

BOTTLE TREE = Container plant, one with branches down under [Times 8804 – container + plant = plant that resembled container. I know the setter is trying to suggest a factory, but I'm saying yuk.]
n"