30 September, 2014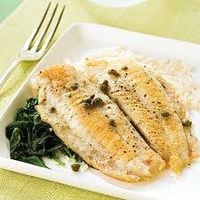 Flounder sur le plat
8-ounce wagyu beef patty burger and hand-cut fires
Tender chick breast in a rich marsala sauce with button mushrooms
Rustic apple galette with fresh cream
Sorry if I'm making you drool, but this wordbook has made me think about devising a clue that reads like a menu excerpt. Can we do it? Oui we can:
APPRENTICE = Pie with pecan nuts and tastier crust
LETTUCE = Cooked cutlet with eggplant topping
SUGAR = Big chunk of asparagus folded back
What MasterChef among us can concoct the perfect clue - one to make us congratulate and salivate in one sitting? Choose any word or name you like as starting point, so long as the clue speaks menuese. Start plating, people.