3 March, 2012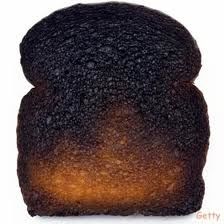 No question – this was one nasssty Storm. Everyone twigged the gimmick, yet coming up with sweet examples was the tough part. Thank god for the three-day leeway, coz these suckers needed mulling to grab.
Though we managed. And plenty did better than that, with this list of highlights concluding in the subset sensei. Here then are the honourables, followed by the Merger Medallists:
Ohio/Washington – SK gets us off to silky start
Panama/Liberia – Mr X sees and raises the stakes
Scorch/arson – KM burns the toast, and gets a brainwave
Usher/Bette Midler – Mauve was listening to Gold FM, and thought – Howzat!
Usher/alderman – Bunthorne regifts usher with admirable chutzpah
Smaragdine/Futhorc – JD rummaged the WoW list and nabbed nef
Shonky/lewd – SK nutshells a tool
Sampras/Hewitt – JD aces it
MERGER MEDALS
Cordelia/Goneril – Mauve oozes class, combine Lear's lasses
Couch/airbed – Em impresses around the home
Basset/terrier – perfection on 8 legs, or 12 in fact. A great Spot, JD
Not sure where next week will take us. Should be fun, wherever. Thanks for racking the noodles this week. A tall order, but we hurdled it.
"