15 June, 2014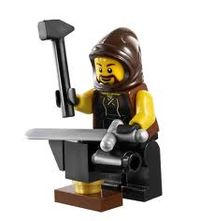 What's the smallest word that can yield each trio? Apex, lame, peel, say, is EXAMPLE, while task, lamb, itch would be BLACKSMITH.
Note how a doubled letter must accord to your source word also having two of the same letter. (Feel free to offer your own trios.)
ibis, suit, tics
hoot, arch, atom
sofa, oats, soft
peek, peak, slew
slur, lily, soul
joey, door, dove
yell, gala, near
core, duty, mean
SOLUTION NEXT WEEK
BB463 SOLUTION: Evander Holyfield, Arthur Upfield, (Earl of) Chesterfield, Winfield (slogan), Leo Schofield, Beaconsfield, Tenterfield, Holden Caulfield, Mansfield, Vicar of Wakefield, Garfield, Harbour Bridge engineer John Bradfield. Other fields may appeal.]
"