22 May, 2012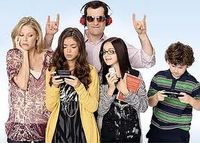 After so much intensoid clue-crafting recently, let's take a turn for the pithy – and a prize. Time to exploit this week's collective vein with more fun & flair. Our challenge is to to coin a few modern groupings. Seven in all – three fixed, and four yours to conjure.
Don't worry about the numbering at this early stage – just chuck your responses into the forum for any and all categories. The numbers only matter when you file your final seven by Thursday 9pm to be peer-voted. (And since this is a peer-voter, choose a collective noun as alias.)
With a puzzle book on offer, come up with the collective noun for these seven challenges:
1. A group of crossword solvers?
2. Of crossword makers?
3. Of Australians?
MODERN PEOPLE/THINGS (4, 5 & 6)
REJUVENATED (7)
To kick-start your cortex, Modern People/Things may encompass a wall of Facebookers, a leap of personal trainers, a can of sitcoms, a shift of paradigms. While Rejuvenated requires you to rename some established group labels. Instead of flock of sheep – why not a caucus? Or a loaf of lions? A goggle of owls? Tell us both old, and your new suggestion.
As for voting, come Friday, appraise every player's 7-strong list, and choose your favourite three (3 for best) for the first three challenges, then favourite four (4 for zinger, 3 for next-best…) in the latter half. Sounds tricky, but it means just 7 votes in all – 3/2/1 for the top half, and 4/3/2/1 for the second.
The winner won't just win a collective cheer, but Rainy Day Crosswords, with 75 Quicks from a [insert word] of compilers, including my good self. Not to mention, the best brainwaves will likely appear in my column next week, crediting the [insert word] of Dabblers. Have a bunch of fun.
"